Body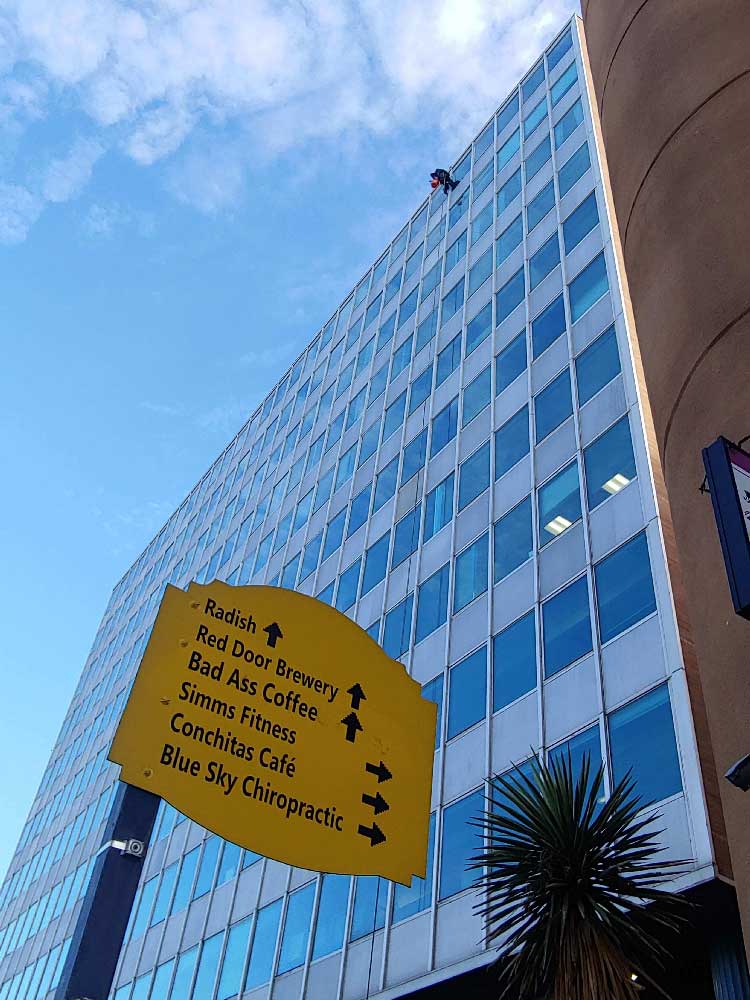 Ultra Purified Deionized Water
Also, we utilize our revolutionary Ultra Purified Deionized water (aka D.I Water) the windows that we clean are able to dry spot free on their own! With this process and other proprietary company secrets, our windows end result leave a extra glossy finish that last days and add value to your building by attracting peoples eye. Getting your windows cleaned shows your your customers you care about high quality and attention to detail. Clean windows also add a better work place for your employees and giving them the peace of mind to see the beautiful out doors while they work. This helps to kee them satisfied and productive and not feeling stuck in a dirty environment! You are also showcasing your building to the rest of the world and showing that your company cares about the well being of your customers and employees.
We Also Use Traditional Methods
Traditional methods are also available, depending on the situation, our crews are certified and have the ability to use Aerial Lifts safely. Even if the access is not available we have technicians who are SPRAT 3 certified and able to repel off larger buildings as high as 40stories. If your building does not have the ability to be repelled from we also have access to get your building updated with safe anchor systems that can be certified and pull tested so that our technicians can hang over and get those hard to reach windows shiny! Call us at 505-750-7211 or EMAIL US for a free estimate! We look forward to having the opportunity to make your windows and building look like new again!